Bankruptcy Attorney Charleston SC
See if you Qualify today! Only takes a minute to get started.
Free consultation. Low fees. No office visit required
Urgent Assistance Available
If you're facing foreclosure, judgment or lien, fearful of car repossession, or a garnishment of your hard earned wages.
Supportive and Responsive
We can help within 72 hours notice.
Bankruptcy Attorney Charleston SC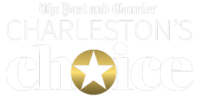 Hassle Free - No Obligation
Contact us today for your FREE CONSULTATION.   We are primarily and highly experienced in helping consumer debtors in filing for Chapter 13 Reorganizations and Chapter 7 under the federal bankruptcy code.  We also focus on handling loan modifications, managing student loans, credit cards, taxes, and medical debt.
Which Type of Bankruptcy is Right for Me?
Chapter 7 Bankruptcy
Chapter 7 is the quickest and usually least expensive way to go for most debtors. It does not involve a payment plan and is usually concluded with a discharge in about four months.
While it does provide for the liquidation of assets, there are limits on what may be reached and sold to pay debts. Most Chapter 7 cases in South Carolina are determined to be a "no asset case."
If there is no objection filed timely with the Court, then the Court usually issues the Discharge Order within about 15 days thereafter. The noticing center mails a copy of the debtor and all creditors on the case mailing list.
Chapter 13 Bankruptcy
Chapter 13 involves a payment plan whereby a debtor makes monthly payments to the Chapter 13 Trustee for a period of time, which can be from 36 months to 60 months depending upon the situation.
You are usually not required to pay the full amount owed to unsecured creditors in order for that debt to be wiped out. Additionally, Chapter 13 may allow you to pay missed mortgage payments over time with no interest.
It may also modify an installment loan for the purchase of something such as furniture, appliances, or a vehicle. Some debtors owe tax debt, a criminal fine, or a support obligation, which is usually paid through the plan with no interest.
Heather's fields of work
Chapter 13 Reorganization
100%
Chapter 7 Liquidation
100%
Debt Negotiation/Settlements
95%
Student Loan Workouts
90%
Our office locations
North Charleston
2170 Ashley Phosphate Rd.
Suite 620
North Charleston, SC 29406
US Mail
Mail PO Box 60821
North Charleston, SC 29419
North Charleston
3422 Rivers Ave
North Charleston, SC
*By Appointment Only
Other Locations
Orangeburg, SC
*By Appointment Only
**Other locations on request/need